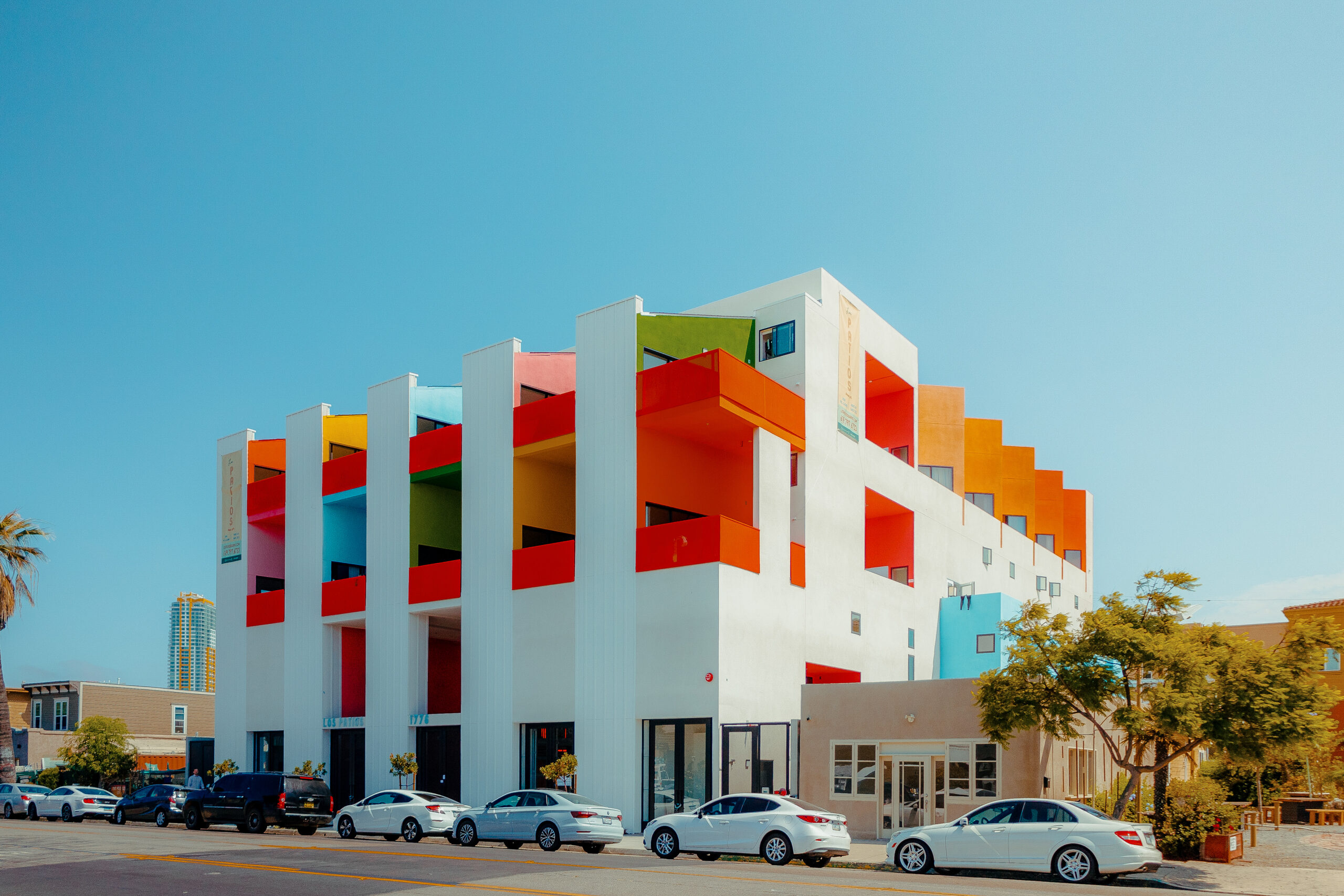 Los Patios is a mixed-use development uniquely located in the heart of San Diego's culturally vibrant neighborhood of Barrio Logan.
Beyond the wonderful benefits of this culturally rich location, Los Patios utilizes an environmentally passive design strategy that is organized around a central patio that doubles as communal space and surface parking for the residents. The central communal patio interlays with the commercial units covered space and their sidewalk café extensions to promote much desired interactions between the residents, the commercial patrons and the curated community events in the neighborhood.
Each floor offers wide access balconies around the central patio, connecting to each loft and facilitating natural light and ventilation from both sides of each loft. Each loft is designed with large floor to ceiling glass openings that maximize and frame the beautiful sunset views to the Bay, Coronado Bridge and the Downtown Skyline. These passive light and cross ventilation strategies, combined with individual patios on each loft along with the tall spaces offer an artistic yet pragmatic solution for "workforce" housing.